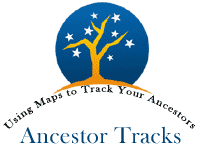 Centre County Maps
Over many years, Edward J. Heary has painstakingly created connected draft maps of the original owners of land in three counties in central Pennsylvania (Centre, Clearfield and Clinton), thus performing a priceless service for genealogists. These maps show the boundaries of the tracts on topographic maps, warrantees of the tracts, and the survey number of each. Once you have the survey book and page number, go to the actual survey which the Pennsylvania Archives has posted online. The Centre Co. Genealogical Society has recently transcribed all of the tract information and has published it as "The Warrant Map of Centre County, Pennsylvania" with an accompanying CD containing the images for the entire county (sold only as a set; $24 for members of the society, $30 for non-members). They have also published an invaluable volume of early church records that has includes baptisms of many first landowner families: Brush Valley Names: Union Church, Rebersburg, 1792-1855 which can be ordered at the same site.


For researchers using the 1860 census, we are posting images from the 1861 Topographical Map of Centre Co. Pennsylvania from Actual Surveys under the direction of H. F. Walling Published by S. D. Tilden which is located in the Map Room of the Library of Congress. Another copy of this map is also posted online by Penn State University . The map in the Library of Congress was in poor shape in a number of places and we had to piece it together. In cases where our images may be deficient, go to the Penn State site. Navigation of this excellent map on this site is a bit tricky, but you can also access each township or borough independently. Additionally, Penn State University has also posted the 1874 Pomeroy Atlas of Centre County, Pennsylvania.
Below that, we are posting illustrations from the 1883 History of Centre and Clinton Counties by John Blair Linn. They may be opened by clicking on your choice of map and then enlarged by clicking on the images. They may also be saved to your computer by right-clicking and selecting "Save Image As..."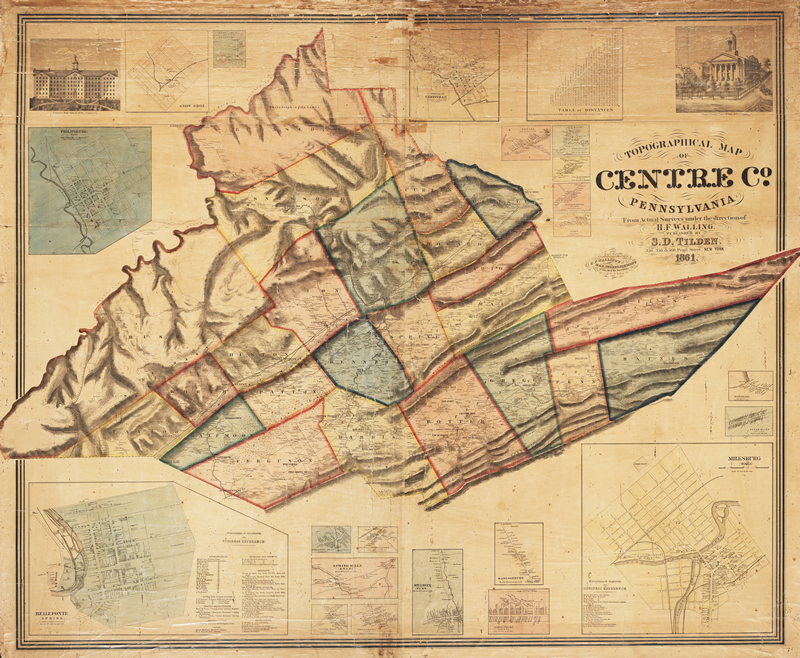 Click here to return to the Ancestor Tracks home page.
Click here to go to the Ancestor Tracks order form.
Click here to go to the Ancestor Tracks product page.