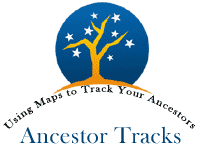 Clinton County Warrantee Maps by Ed Heary, plus 1862 Landowner Map
The state of Pennsylvania did not create warrantee maps for this county, but we are indeed fortunate that a private individual has given researchers a gift of his talent. Over many years, Edward J. Heary has painstakingly created connected draft maps of the original owners of land in three counties (Centre, Clinton and Clearfield) in central Pennsylvania, thus performing a priceless service for genealogists. These maps show the boundaries of the tracts on topographic maps, warrantees of the tracts, and the survey number of each, so that the original surveys can be obtained from the Pennsylvania Archives in Harrisburg.


The Clinton County Genealogical Society has recently published Clinton County, Pensylvania, Land Warrant Maps containing the connected survey drafts of land warrants by Mr. Heary (item #MP01). It is fully indexed, and contains 50 pages. Price: $18.00 for members, $20.00 for nonmembers.
If your ancestor was actually a first landowner, purchasing his or her property directly from the colony or state of Pennsylvania, further information about these tracts may be gleaned from the Warrant Register and Patent Register on file at the Pennsylvania Archives in Harrisburg and available on CD from Ancestor Tracks.
For researchers using the 1860 census, we are posting images from the 1862 Map of Clinton County, Pennsylvania from Actual Surveys under the Direction of H. F. Walling drawn by F. W. Beers which is located in the Map Room of the Library of Congress. Each image may be opened by clicking on it; it can then be enlarged by clicking a second time on the images. They may also be saved to your computer by right-clicking and selecting "Save Image As..."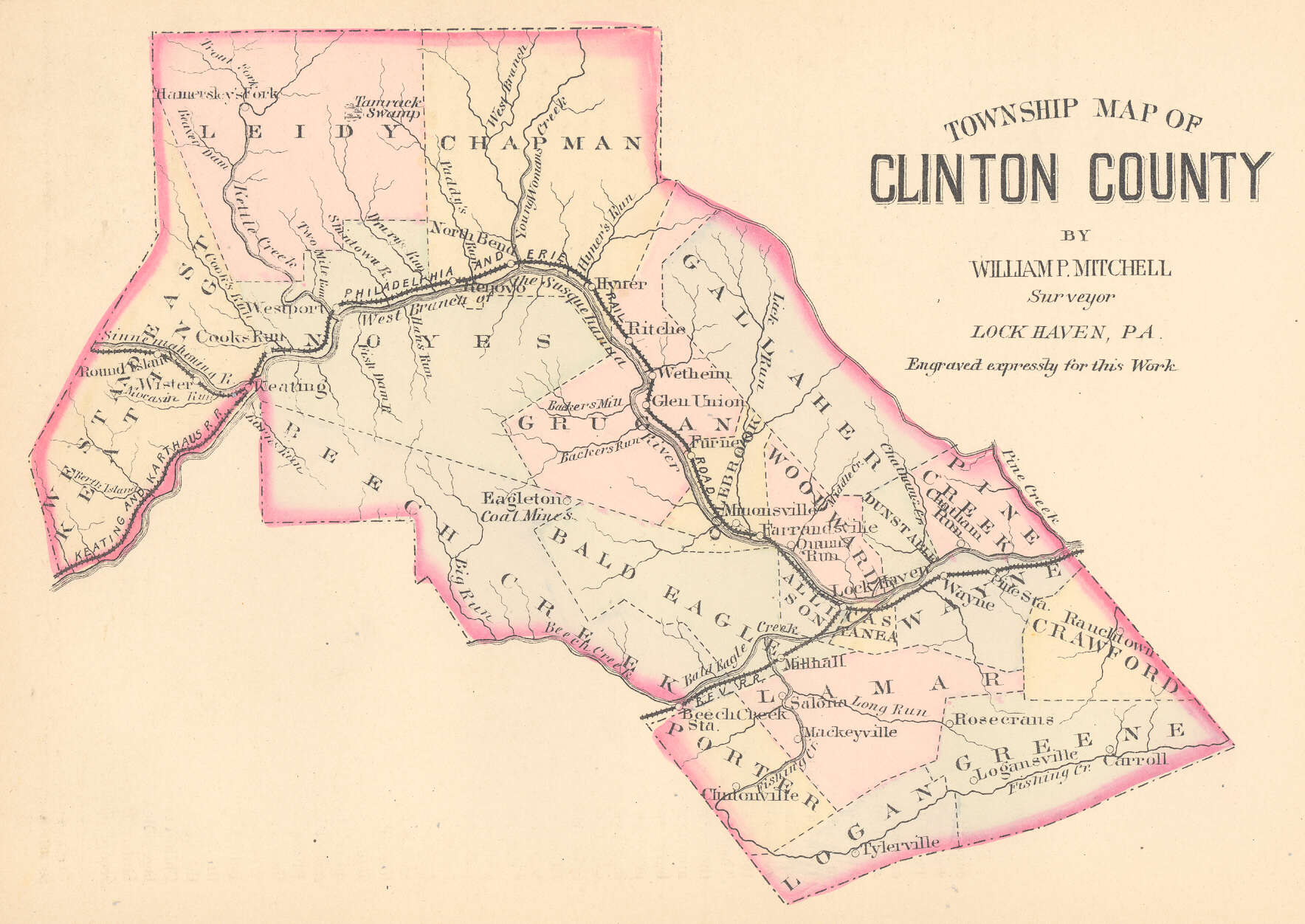 1883 Map of Clinton County from History of Centre and Clinton Counties by John Blair Linn
Click here to go to the Ancestor Tracks order form.
Click here to go to the Ancestor Tracks product page.
Click here to return to the Ancestor Tracks home page.