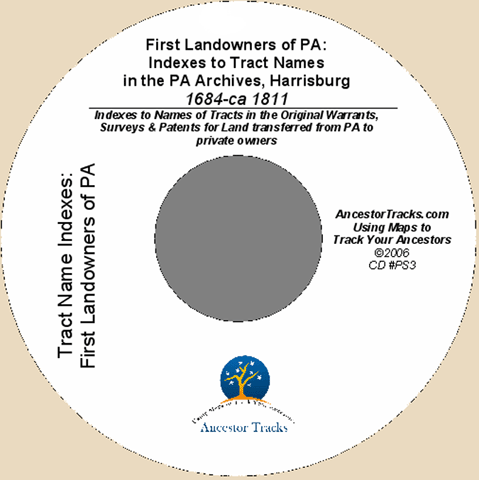 First Landowners of Pennsylvania: Indexes to Tract Names of Patented Land in the PA Archives, Harrisburg, ca 1684-1811
From the years of the Penn Proprietorship until about 1810, tracts were given names to make it easier to track them when they changed ownership. If you only know the name of a tract, these registers will show you the name of the patentee, the date of the patent, the size of the tract, the name of the warrantee, the date of the warrant, the county where it was located at the time, and the volume, book, and page number where the patent is recorded. The volumes cover Patent Books A-AA, P1-20 (1781-1794), P20-P35 (1792-1800), P35-P43 (1799-1800), and P44-P65 (1800-1809).
Click here to go to the order form.
Click here to go to the product page.
Click here to return to the home page.