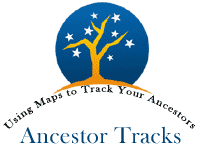 Perry County Landowner Resources
(scroll below for Warrantee Township Map links)
Our goal at Ancestor Tracks is to publish maps and land ownership information allowing genealogy researchers to pinpoint the locations where our ancestors lived. The state of Pennsylvania began platting the exact metes-and-bounds tracts of the earliest landowners, township-by-township, starting in 1907, and they completed all of Perry County many years ago. At some point, it is our intent to publish a volume containing all of the information on the Township Warrantee Maps produced by the state (no index exists for the thousands of names on these maps), but in the meantime the Warrantee Maps have been placed online by the Pennsylvania Archives in Harrisburg. Sctoll past the images of the 1877 atlas for links to each township map.
We are providing images of the 1877 Atlas of Perry, Juniata & Mifflin Counties under the direction of Beach Nichols, published by Pomeroy, Whitman & Co. below. This atlas is located in the Library of Congress Geography and Map Division, Washington, D.C. We hope that you will find it a useful tool for when coupled with the 1860, 1870 and 1880 census and published county histories. Click on the township of your choice and once they have downloaded completely, click on them again to enlarge and clarify them. They may be saved to your computer by right-clicking and selecting "Save Image As..." These maps are in the public domain but the images we have taken belong to us and are not to be used for commercial use. For those wishing to use them for personal use (including illustrating a family history you are working on), we give permission to use them, but we would appreciate attribution to Ancestor Tracks. It takes much time and effort to locate, process, and post these and the many other county images we have posted, so we would really appreciate this courtesy.
Please note that there is an excellent resource when using the 1877 atlas: Kelly Smith of Marysville, OH, has been working for years to produce an index for this atlas of all three counties, and she has completed all of the townships and nearly all of the towns. Amazingly, she has also transcribed the information found on the "Business Notices" pages which we are not posting. For example, one of the entries for Jackson Twp. reads thus: "Bower David, Proprietor Farmersí and Droversí Hotel. Travelers will find this a desirable and pleasant Home. A limited number of boarders can be accommodated during the Summer. Location healthy and charges reasonable. Give Dave a Call. P.O. Blain."
Also, be sure to check out the excellent resources at Cathy Wentz-Eisenstadt's RootsWeb site, especially the "Land Records" tab.
---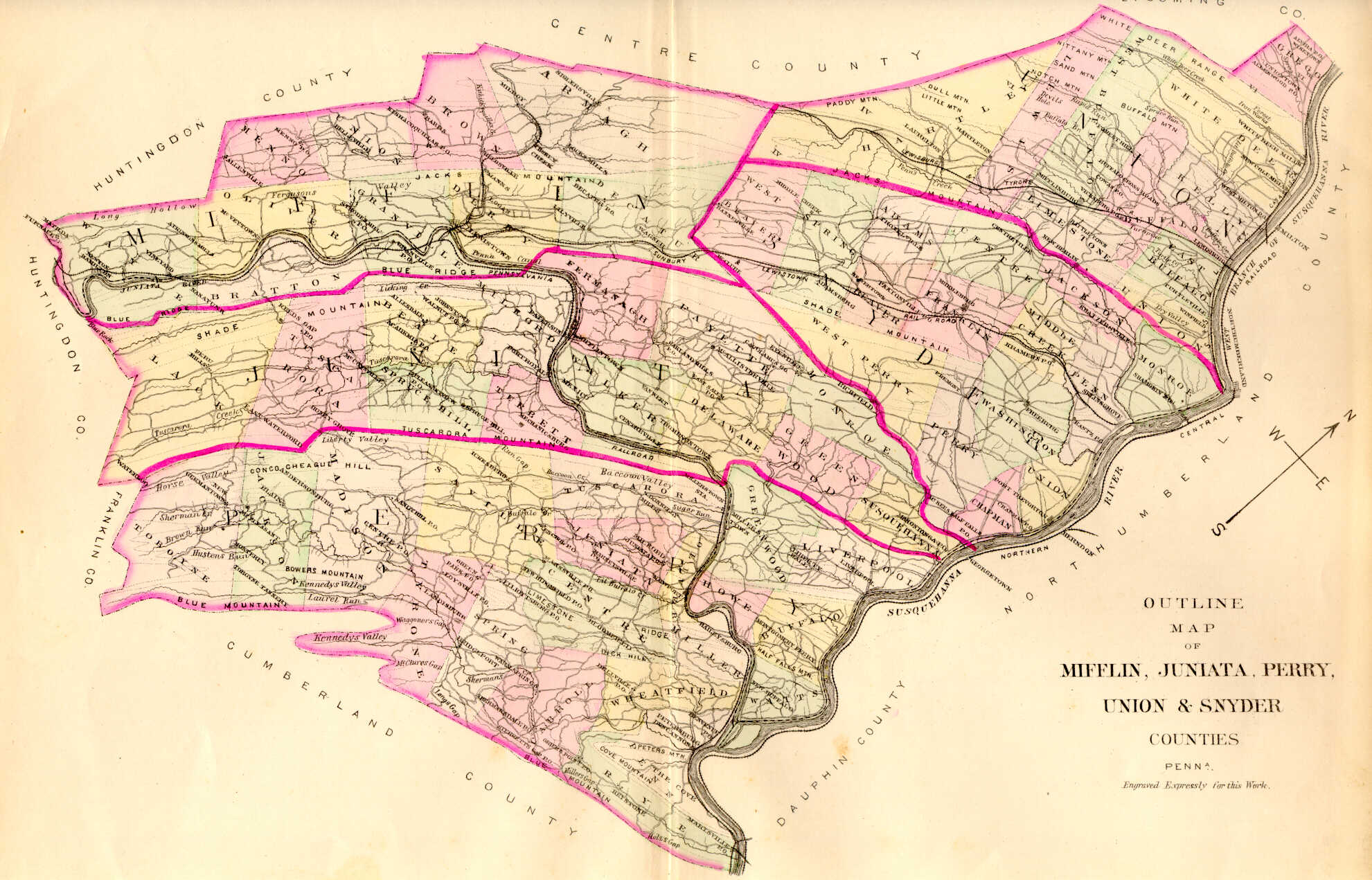 1886 Map of Townships of Mifflin, Juniata, Perry, Union & Snyder Counties from Everts, Peck & Richards
---
The Pennsylvania Historical & Museum Commission in Harrisburg, PA has posted digital versions of Warrantee Township Maps (click on the township below). Paper copies of these large maps are also available.



Perry Co. Township Warrantee Maps
Township

Toboyne (not on web)

Click here to return to the Ancestor Tracks home page.
Click here to go to the Ancestor Tracks order form.
Click here to go to the Ancestor Tracks product page.