County Landowner Atlases Based On
Township Warrantee Maps
in the Pennsylvania State Archives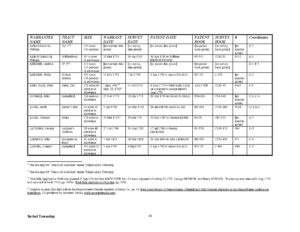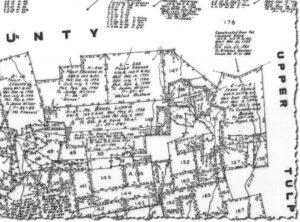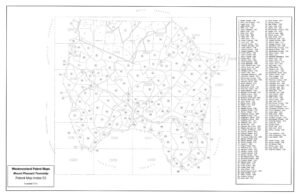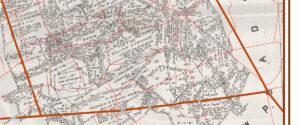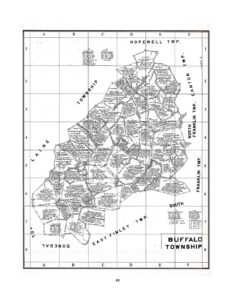 Ancestor Tracks has recently (2020-2021) extensively revised six of our seven atlases in the Early Landowners of Pennsylvania: Atlas of  Township Warrantee Maps of ___ County.  We added information from online surveys as well as from county Warrant Registers and Patent Registers.  The older editions are available in print, but the new editions are only available in pdf file format (immediately downloadable from the linked county webpage below, or on flash drive available from Closson Press). 
To learn about the Pennsylvania Land Acquisition process that England set up to distribute colonial land (which basically continues today), as well as the boundary disputes (between Pennsylvania and Maryland, Pennsylvania and Virginia, and Pennsylvania and Connecticut), Revolutionary War Donation and Depreciation land, and land opened through treaties with Indians, see our Land Acquisition page.
We have also broken each atlas into chapters for those people who prefer to download 1-2 specific townships rather than the entire county from the linked county webpage below.  Each chapter (one per township) of each atlas can be downloaded as an individual pdf that includes all the maps in each atlas chapter, survey book references to online surveys, charts with transcriptions of all information for each individual tract, footnotes from county history books and other sources, an extensive introduction, and an every name index. Remember to watch for allied families who appear in adjoining townships.
Berks, Dauphin, and Lancaster County atlases now include the geo-referenced maps showing the original tracts superimposed over current roads formerly available only on a companion CD at separate cost. The three western-most counties (Fayette, Greene, and Washington) do not include similar geo-referenced maps because they do not have GIS departments who could do the work for us. However, we have looked up and added hundreds (thousands?) of Survey Book references in relevant Warrant Registers that were missing from previous editions so that you can access the online surveys using those references.  We made minor revisions to the Westmoreland County atlas but it is essentially the same as the 2007 version.  The Detailed Tract Maps (353 of them) that we purchased from the the Westmoreland Co.  mapping department (formerly only available on CD at a higher price) are available for $4.99 as a separate download from the Westmoreland county page below.
We have now published atlases and accompanying file downloads containing all of the warrantee maps drafted by the PA Land Office for the following counties.  The maps show the metes-and-bounds tract boundaries for land that was transferred from the colonial or state government to individuals.  Using the information in our atlases, you can download the survey and order black & white copies of the original warrant, survey, and patent of your ancestor. Dates of transactions for each county typically start when the area was opened for settlement and continue until the 1900s.  Consult the index for each county to be sure your ancestor(s) are included: